Welcome once again to the another installment of the One Week Later Report, the first one for this year. This week we'll cover the books released on 1/9/2018.
Last week was small and insignificant compared to most weeks. With the holidays so close to Wednesdays, I'm imagining most publishers kept these weeks small due to that.
So let's dive into last weeks books, see if any were worthy on the secondary market.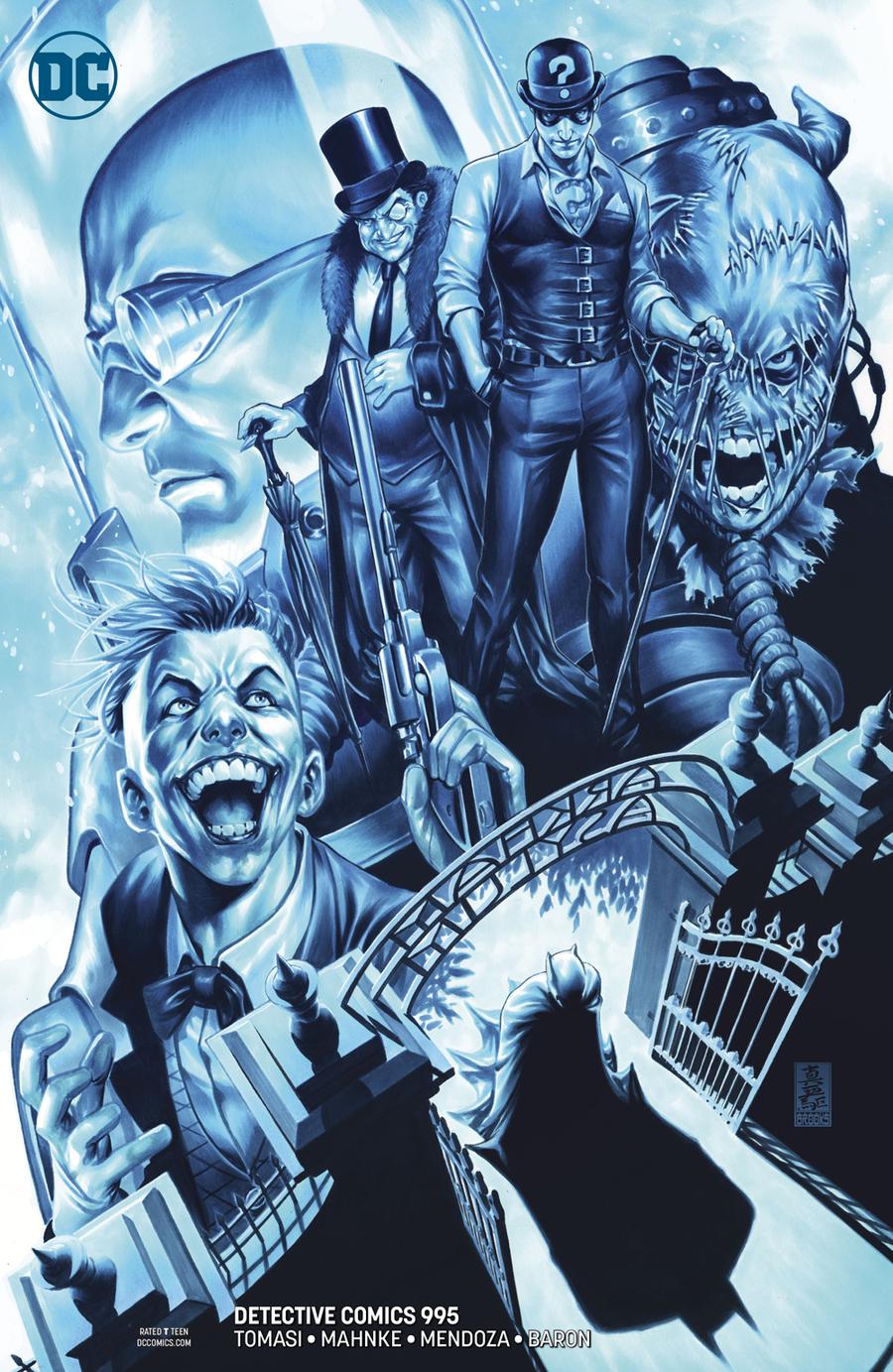 DC Books
The only book that stands out is the Mark Brooks variant for Detective Comics #995
.
Some recent sales are pushing this book towards the $20 range with a bunch of sales in the $10 to $15 area. It started out as a cover price book but perhaps some are spec'ing on this with the countdown to issue 1000.
I must say it is one of Mark Brooks better covers. Who doesn't like a cover with all of Batman's best foes laughing on the cover?
Everything else that came out for DC you can pretty much find online still at cover or your local shops.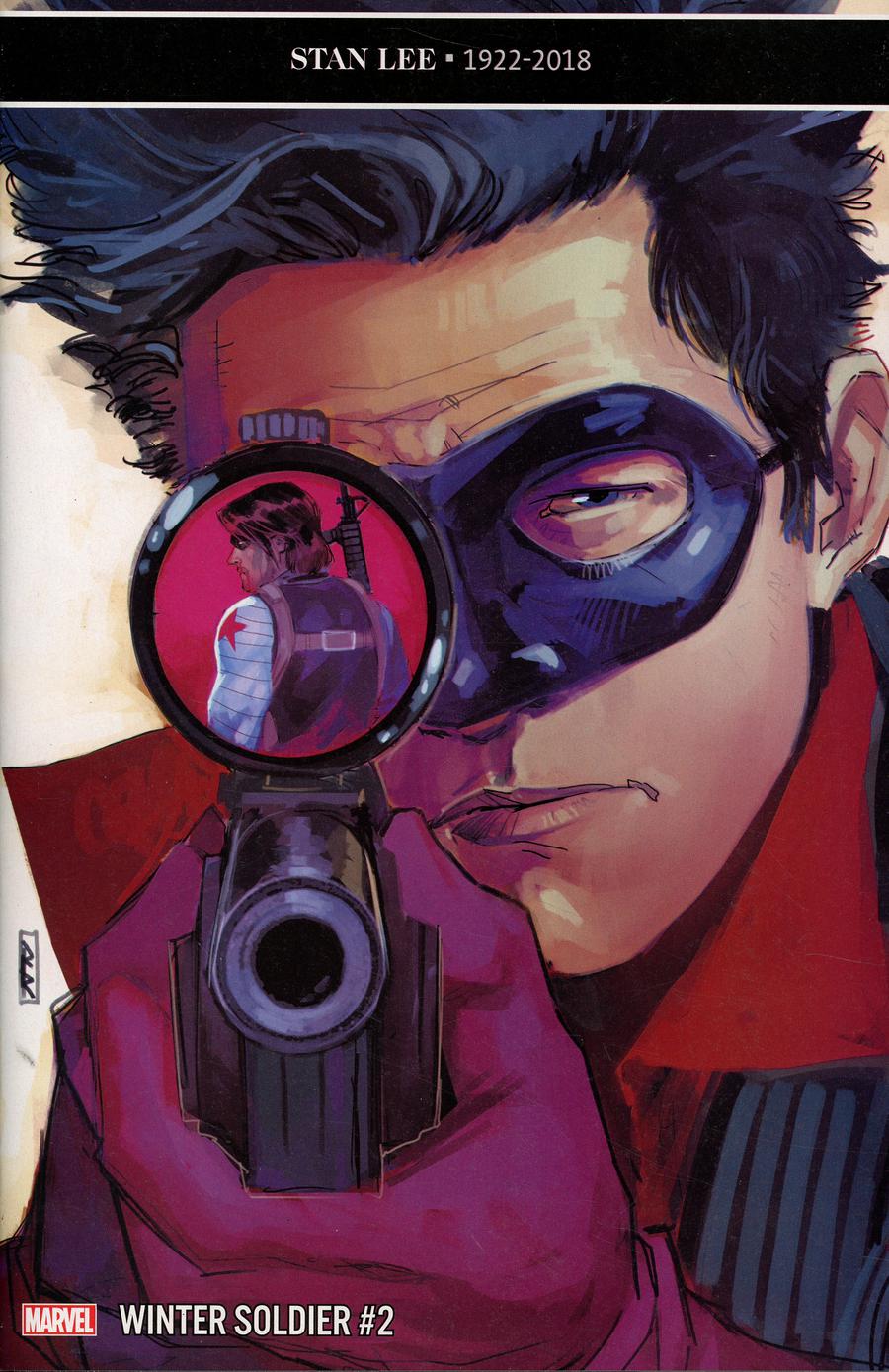 Marvel Books
I wouldn't declare this book a total winner yet but it's now a solid $10 book on average sales. This was my "keep an eye on" book, that I also mentioned on Sunday.
Winter Soldier #2
 introduces a new teenage assassin named RJ who is out to assassinate the very soldier he was modeled after.
Now's the time to buy if you possibly like to gamble. Hard to tell if this new character will stick around but that's the name of the game right? If you can find these at the local shops, that's the way to go. If you can't find them at the local shops, spending $10 might not be a bad idea either if this new guy sticks around.
Indie and Small Publisher Books
Dynamite gave us a cool looking cover with Project Superpowers #5 Mattina Variant
. It's a Mattina variant but it's also Dynamite.
Most retailers put the 1:10 at around the $10 price point for Dynamite's ratio variants but as a few sales seemed to approach the $25 range for this variant, there's just not that much movement overall, some even at or under the $10 sold range.
The regular Mattina although sold out at most online retailers isn't seeing much movement either on the secondary market with just a few sales at either cover price or slightly above cover.
Still a cool cover for any Mattina fan. I say now's the time to buy on the secondary market, you might even score one for under cover price.
Rags #2 Second Printing
 made it to store shelves. Selling out rather fast online, this one seems to be plentiful though on the secondary market. Not sure why people are spending $5.99 for this book (eBay All-Star drewbizz has sold over 60 copies themselves. You all ever read his feedback, why anyone buys from this seller is beyond me in the way he treats buyers). But there you have it, another mentioning of Rags.
---
That's it for the week in review. It was a less eventful week for sure. Hopefully the 9th brings a little more excitement or news.